Could you believe that by doing what we all think we do all the time more effectively, more often and more consciously, that you could improve the morale, motivation and engagement of your team, improve your organisations effectiveness and add to your bottom line?
Listening is something we do all the time, right?
To a small degree this is true, but are we really listening, do we really hear the message behind the words or are we too busy after the first few words already preparing our response?
"Listening with the intent to understand, not with the intent to reply."
Stephen Covey

As a leader of a business or team listening is one of the most powerful tools and resources that we have available to us to successfully lead, engage, motivate and influence our people.
How often have you been in a dialogue with someone and are only too aware that they are distracted, their mind is elsewhere and you are not being heard? How does this make you feel?
On the rare occasions where someone really takes the time to listen to you and really listen to you to really understand what you are saying how has that made you feel?
In today's busy world we have a deluge of interruptions and time thieves, an infinite number of ways communications take up our time, and our job to get done! If your job is leading people it is imperative that you make time for your people and real quality time
Dangers of not listening
You make rash or wrong decisions having heard part of an issue or problem and aren't aware of the full picture
People feel it's a waste of time coming to you with ideas or issues as you don't really listen and they never get any feedback
You are unaware of pending issues that could be easily dealt with if caught and understood early, instead they escalate and take more of everyone's time and effort to resolve
You make snap judgements about people and their ability or potential based on the snapshot you have heard and miss opportunities to understand and develop the talent within your business
Ideas, creativity and innovation are missed and then stifled as feedback and input isn't there
Your people feel undervalued and aren't engaged or committed
How to ensure you spend more time listening effectively
Set dedicated time aside for each of your direct reports on a regular basis and before you deliver any of your own messages, ensure you listen to their input
Ensure that there are no distractions when you meet with your direct reports, you're not a desk with a computer, you have private space, phones are off.
Prepare in advance for the meeting so you are informed and relaxed, think through key things you want to find out about, discuss, give feedback on, ask effective questions and listen intently.
When someone stops you as you walk through the office make the decision – do you have the time to really listen or would it be better to ask the person to come back to you later that day when you will really have the time to listen
Set time aside regularly to "walk the shop floor" making sure you ask questions and take the time to really listen to the answers and any feedback. This is where you can pick up some real gems on what's really happening in the business, what customers think, ideas for improvement or innovation and spot potential and talent that could be a real boost to your organisation and might otherwise be missed. Ensure this is casual and not contrived and that you hear from everyone in the business throughout the year.
Key tips for more effective listening
You're the boss and no matter how well respected or nice you are you have an impact on the life of everyone who works for you so they are unlikely to always be upfront and open with you if you have just started to listen. It takes time for them to really trust you, and to build trust, requires consistency from you in being there to listen and either acting on or feeding back on what you hear
Even when trust is established you are still the boss so it is likely that there will be some level of filter system in what you hear. Think about yourself in the same or a similar position in the past if you can.
Given the points above your job is to listen and to hear what is not being said, and to build trust and confidence so that in time you do hear more, more often and with a reduced filter.
Most importantly don't interrupt, if you have a question or want to clarify something wait until your colleague has stopped speaking. If you don't you may not get the full picture as your question or clarification may lead down a slightly different path. It is really rare that we get dedicated time to really speak about something without interruptions or questions, and in giving your colleague this space they may also surprise themselves with how they see things on being given the space and time to articulate their thoughts. It is interesting to note afterwards if the conversation went the way you had guessed or assumed it would at the start.
Checking in on your own assumptions after a conversation with a colleague
When you are listening lookout for what is not being said in body language, eye contact, actions, the pitch tone and volume of the speaker will also help you to hear the unsaid.
To ensure that you are hearing what is being said, understanding the message and letting your colleague know that you are really listening, try repeating back what you have heard and/or confirming to them that what you are hearing is what they have said. This won't always be the case, people may be nervous or stressed and not clearly articulating their real message and by confirming and repeating back to them you are allowing them the opportunity to hear what you are hearing and clear up any potential misunderstandings
Food for Thought
All of these listening techniques can not only be used in leading your team more effectively they can also be used with customers, and potential customers to help you to really understand their needs and with suppliers to ensure that you really understand what you are buying and at home.
Get in touch to learn more about how you can listen to your team in an effective way.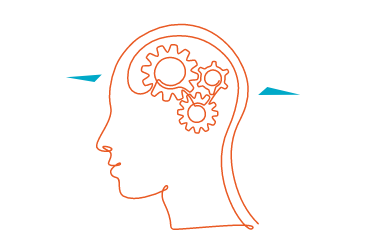 Executive Coaching
An extremely powerful resource for Leaders to improve and develop leadership skills, improve communication, and set better goals.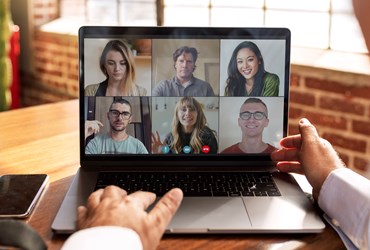 Leadership Development
Ignite - igniting leadership in founders and inspiring growth in team members. Accelerate - for ambitious, emerging leaders and those transitioning into senior roles in high-growth businesses