Fit for the Future.
What does this mean going into 2024? 
Change is speeding up – bringing both opportunities and threats. 
Sam Altman's presentation last week on Open AI's most recent developments gave some fascinating insights on this front.  
Rishi Sunak and Musk's Interview was certainly thought provoking. 
Add to that an uncertain world with conflict and unbelievable human suffering growing, where Truth and real Leadership are much harder to find, the potential for overwhelm at times is huge. 
Being a Founder, CEO and Leader is a challenging journey at any time, with ever-evolving work patterns and management dynamics, increased anxiety in the workforce and economic and funding challenges to navigate choosing your path to be focussed on being what 'Future Fit' means for you is essential to navigate the year ahead. 
Some tips that might be helpful in cutting down the noise: 
Be selective in your newsfeed to find your sources. Taking two succinct opposing newsfeeds can help to find a balanced truth.   
Restrict your access to the news setting aside specific times to catch up on both World News and Sector / Economic News you still need an outward focus 
Create clarity and focus for your team to cut through the noise. 
Be deliberate and plan your ongoing learning. 
Find your trusted tribe, ideally outwith an echo chamber. 
Stay curious. 
What about Your Team?
They are also feeling this overwhelm with some worrying if their job will even exist in the future. 
We've pulled together some insights from both our work with leaders and a range of external sources which we hope might help you to think about how both you and your team get Fit for the Future as we approach the New Year. 
First the Bad News 
The headlines on productivity and skills in the UK currently are not easy reading: - 
The Guardian reports 1 in 3 workers in the UK want to quit their jobs. 
Gallup report 50% of workers in the UK/Us want to quit their jobs. 
Both report over 80% of Leaders / Managers receive no training to do their job or are "accidental managers"  
CIPD 2023 reports the highest absence rates from work in a decade. 
Now the Opportunities
The LinkedIn Learning report for 2023 cited these as the top 5 factors for people considering a new job: - 
Compensation and benefits 
Flexibility to work when and where I want 
Doing challenging and Impactful work 
Opportunities for Career growth within the company 
Opportunities to learn and develop new skills 
How are you planning to leverage these in your own retention and recruitment plans – If you're fair, transparent and flexible in 1 and 2 as a high growth or scaling innovative company you have the opportunity to excel in 3 to 5. 
Skills to Succeed in the Future   
We've looked at various sources on predictions of skills requirements now into the future, including the World Economic Forum, OECD, Forbes, Deloitte, LinkedIn and SDS we'll dive into these further in future articles, both on our website and LinkedIn feed.  
In brief for now, what we've seen unsurprisingly is the need for greater skills in: 
Digital, AI and data literacy skills 
Systems thinking  
Critical thinking 
Creativity 
There is broad consensus in the need for greater 'human skills' to succeed as technology advances in which all sources included:  
Emotional Intelligence 
Communication 
Collaboration 
Leadership 
Resilience 
Flexibility and Agility 
Time Management 
Curiosity and Lifelong Learning (which we have a soft spot for) 
In our own programmes, we've seen the Founders and CEOs find these most useful areas of learning although they sound slightly different when presented as pains:  
Understanding the CEO / Founder impact and navigating this well 
Working on their own resilience, mindset, and emotional intelligence  
How to build an effective Board and get it working well 
Building an effective 'First Team' 
Understanding how to create real clarity and focus for the business and team and communicating well 
Leading themselves well and being clear on their role and priorities 
While we've seen the leaders and emerging leaders keen to master  
Their own and their teams' resilience  
Build a growth mindset to be able to embrace flexibility, agility and change.  
Re-thinking teams to work more cross-functionally and collaboratively, improving communication and removing barriers.  
Along with the time old desires to  
Delegate better  
Give more effective feedback. 
Manage challenge and support. 
Better prioritisation  
How to trust to lead well and avoid micro-management.  
Improve their communication and coaching skills. 
Without exception working with peers has been found to be beneficial – with everyone proclaiming on day 1 – I'm so relieved it's not just me/us! 
Interestingly what the leaders feel they need from their CEOs 
More clarity on what's most important 
Continual communication on the Vision and how they're working towards this – keep telling the story!! 
Really representing and leading on values and culture to build this into lived experience. 
The cost of replacing rather than re-skilling ranges from 9 months to 1.5 years' salary cost a very conservative estimate would be £30,000 for a non- managerial role.  
This includes recruitment costs, time, onboarding, time to get up to speed, but doesn't account for lot productivity. 
We'd be delighted to help you save this and invest in retaining those key leaders and leaders of the future. 
We'd love to be part of your planning to be Fit for the Future and wanted to chare the following opportunities.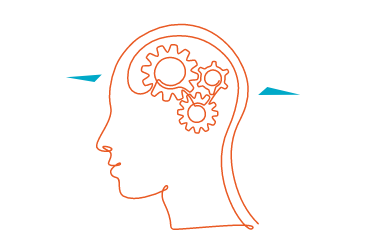 Executive Coaching
An extremely powerful resource for Leaders to improve and develop leadership skills, improve communication, and set better goals.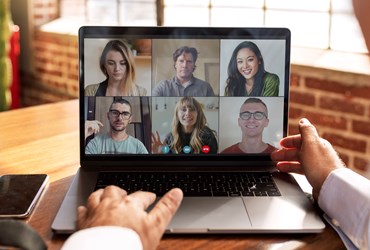 Leadership Development
Ignite - igniting leadership in founders and inspiring growth in team members. Accelerate - for ambitious, emerging leaders and those transitioning into senior roles in high-growth businesses